Datuk Seri Edmund Heng
Founder
Datuk Seri Edmund Heng, a dynamic, results-oriented leader with a strong track record of performance in turnaround and high-paced organizations. Posses more than 10 years of professional knowledge and entrepreneurial experience in aesthetic beauty and wellness industry, Datuk Seri Edmund made popular more than 500 e-commerce retail and
online merchant brands in the market. He achieved his successful career path with his incredible people management skill.
Despite the challenges in his life, he possesses great value in him, aggressive, positive, persevere, optimistic, discipline, responsible, integrity and transparent, and worked his way to be a serial entrepreneur with his strong and persevere mindset with 9 established companies within the past 10 years, creating positive change to uncountable people.
As a passionate social-preneur, Datuk Seri Edmund embraces Corporate Social Responsibilities into every part of his businesses focusing primarily in young entrepreneurs development.
Leverage on his strength in multiple levels management and international trade, he has consolidated and restructured resources to empower uncountable online and offline platforms for young entrepreneurs, to achieve wealth, health and life balanced.
For his excellence business endeavor and contribution to create positive change to community and the people, Datuk Seri Edmund was honored the JCI Ten Outstanding Young Malaysian (TOYM) in 2018 and JCI Top 20 Outstanding Young Persons of the World (TOYP) in 2021.
YM Tengku Dato' Dr. Hishammuddin Zaizi bin YAM Tengku Bendahara Azman Shah Alhaj
Y.M.Tengku Hishammuddin Zaizi is the son of Y.A.M.Tengku Azman Shah Al-Haj ibni Al-Marhum Sultan Hishammudin Alam Shah Al-Haj, Tengku Bendahara of Selangor. He is the first cousin to the Sultan of Selangor, DYMM Sultan Sharafuddin Idris Shah ibni Al-Marhum Sultan Salahuddin Abdul Aziz Shah.
Y.M.Tengku Hishammuddin Zaizi is the Chairman of EDM. Living in a prominent royal family in Malaysia has taken him in a different direction in facing the many circumstances of his life. He had spent most of his higher education in Australia. He studied at the Flinders University of South Australia and graduated with an Honours Degree majoring in Political Science. Upon completing his studies, he returned to Malaysia and immediately contributed to the corporate sector.
As with his father, Y.M.Tengku Hishammuddin Zaizi is partial with the corporate world. His vast experience in business, together with his education and intellect has
furthered the Level of Sophistication that never fails to impress. He has been at the helm since his early involvement in business. After years of successful involvement in various business industries, Y.M.Tengku Hishammuddin Zaizi actively initiates, supports and explores ideas for any projects irrespective of size. He believes in the concept of teamwork being the core of the company. He attributes the company's ability to maintain high standard on quality and service to its strengths which cover intellectual, organization and human capital.
Although his various exposures to the corporate sector have begun at a tender age, his best character is still his kindness and humility. As a man that is used to meeting new challenges, he never gives up no matter how demanding the task is. As a man with great vision, Y.M.Tengku Hishammuddin Zaizi sets strategic directions, goals and objectives to make EDM a name of global stature. A leader by example, his personal touch is a key to our every success.
Sherman Heng
Hedki Heng
Macqueline Yap
Yam KC
Syuk Ablil
Ray Ho
Jakey Hoo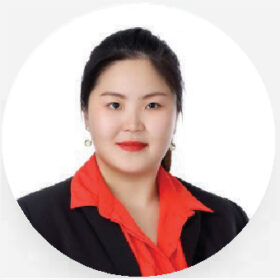 Crystal Hii
Yvon Choo