Corporate Profile
EDM Resources Group Sdn Bhd is incorporated on early 2016. EDM Group started with a very simple goal which is to be the best in what they do. Significantly, EDM Group was formed with the aim of providing a simplified manufacturing consolidation platform where businesses can easily find and compare for the best manufacturer services, the most effective formula at the best rate with attractive package.
EDM Group being the easy access solution provider, EDM Group specializing in operating and engaged in trading of quality supplements, personal care and cosmetics. Notably, EDM Group holds a wide range of high performing, customizable formulas for various health and wellness, beauty and skin care applications. The organization's expertise is based on formula performance through ingredient engineering and exclusive processes to help customers' products live up to their expectations while being in-line with the trends on the horizon.
Other than being the one-stop solution for brand owners, EDM Group also provides business consultancy and corporate training services to both professionals and non-professionals. EDM Group understands the fear for employees for their job securities and organizations that need their employees to be skilled in order to sustain the business. From business modelling, planning, strategizing to execution, EDM Group is highly experienced to offer their expert advice and guidance.
Chairman & Managing Director's Statement
After spending years with EDM Group, I feel very privileged and delightful to be writing this message. This is a special moment to me as the founding director especially I had gone through the ups and downs with the company from the beginning.
Since I founded this company, it has become increasingly clear to me that while the manufacturing industry remains an attractive sector, it is entering a period of significant change bringing both challenges and opportunities. Despite improved delivery in recent years, it also came clear to me the areas of services that the company will focus after this, which is Manufacturing, Marketing and Management. I believe priorities put on these three services will allow us to respond more effectively to our operating environment. They will focus us on delivering improved performance and better returns for shareholders over both the short and long term, as well as a broader societal contribution.
"Don't limit your challenges. Challenge your limits."- these has always been my personal mission statement as it provides me the path for success and gives me the permission to say no to the things that are distractions.
I have been clear that we need to strengthen our skincare and healthcare products portfolios and pipeline as this will ultimately drive sustainable, long-term growth for the company.
Over the years from 2017 to 2019, we had set out our Research & Development (R&D) department where we continuously ensure products manufactured crossovers the importance of healthcare or skincare elements and technology. The overlapping between these two elements has never been more apparent and potentially trans-formative with the changes in this new era of indie beauty.
Our focus in 2018 and 2019 is to successfully produce and manufacture more than 200 quality products for our clients which bring significant benefits to the market demands, and to continue to maximize our current portfolio.
The ability to apply new technology across our R&D activities is creating a major opportunity for EDM Group. Given the momentum we are seeing in new products in the market, the operating performance improvements we are driving, we are increasingly confident in our ability to deliver our 2020 mission and vision.
In the coming 5 years, we will look into penetrating ASEAN Market including building up a "Halal-Hub" for 100 Halal brands with registered Intellectual Property. Not only are we able to bring Malaysian owned-brands out from Malaysia to other countries like Middle East, we are also able to produce more quality products that can fulfill the requirements of Halal and being recognized all over the world.
Looking ahead, listing on 1exchange will bring us a big step forward towards our main goal of being listed on the mainboard. With us being listed, we will be able to attract higher profile clients, which will highly enhance our profile and increase our brand visibility. We are focused on accelerating the execution of our growth strategy while continuing to build on the strength of our brand- create innovative and quality products to the communities in which we work, social and live.
I am proud to lead a company of people with a true affinity for sustainability and never limit themselves for challenges. The true enthusiasm in life is when I speak to my employees, we are able to cultivate deeper relationship and bring the business to a higher level. Over time, it's this commitment from every corner of the company that will drive EDM Group forward to a better year in 2021, when we are able to demonstrate significant progress and build higher reputation and recognition in the industry. I am incredibly excited about this journey and truly believe the best of EDM Group is yet to come.
Datuk Seri Edmund Heng
Founding Director & CEO
EDM Group
Chairman
YM Tengku Hishammuddin Zaizi
Founding Director
Datuk Seri Edmund Heng
Corporate Director
Chris Daniel Wong
Operation Executive
Yam Kah Chun
Business Development Manager
Mac Yap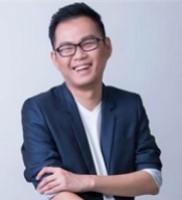 Business Development Manager
Ray Ho
Chemist cum Nutritionist Manager
Jakey Hoo
Financial Performance
No
Financial Performance
Amount (RM)

2018

Amount (RM)

2019

Amount (RM)

2020

1
Revenue
3 192 722.00
6 720 783.00
5,949,445.00
2
Profit before Taxation
373 871.00
652 736.00
– 466,938.00
3
Profit after Taxation
278 192.00
425 590.00
– 464,717.00
4
Total Assets
889 818.00
6 141 815.00
15,597,169.00
5
Total Liabilities
476 394.00
4 802 801.00
14,322,872.00
6
Current Assets
886 531.00
2 027 585.00
3,224,808.00
7
Current Liabilities
476 394.00
1 278 540
10,095,353.00
8
Total Equity
413 424.00
1 339 014.00
1,274,297.00
Ratio analysis
| | | | | |
| --- | --- | --- | --- | --- |
| No | Ratio | Value (2018) | Value (2019) | Value (2020) |
| 1 | Current Ratio | 1.86 | 1.59 | 2.02 |
| 2 | Cash Ratio | 1.47 | 0.20 | 0.00 |
| 3 | Debt Ratio | 0.54 | 0.78 | 0.92 |
| 4 | Debt-to-Equity | 1.15 | 3.59 | 0.41 |
| 5 | Solvency Ratio | 0.59 | 0.09 | – 0.03 |
| 6 | Return-on-Assets | 0.31 | 0.07 | – 2.98 |
| 7 | Return-on-Equity | 0.67 | 0.32 | – 36.47 |
Shareholding Details
| | | | | | |
| --- | --- | --- | --- | --- | --- |
| Year of Issue | Class of Shares | No of shares issued | Issue price | Term of issue | Purpose |
| 2018 | Ordinary | 99 900 | RM1 | Cash | Working capital |
| 2019 | Ordinary | 500 000 | RM1 | Capitalised of accounts | Working capital |
| 2020 | Ordinary | 40 000 000 | RM0.01 | Capitalised of accounts | Working capital |
Corporate Governance
This Corporate Governance Overview Statement sets out the principal features of EDM Group (EDM or the Company) for its corporate governance approach, summary of corporate governance practices during the financial year as well as key focus areas and future priorities in relation to corporate governance.
The Corporate Governance Overview Statement will be made after the full disclosure of FY2020 before 31 December 2020.
The Board of Directors of EDM regard Corporate Governance as a very important component of the Company's business. We are committed to apply a high standard of good governances in all of the Company business dealings in respect of our shareholders and relevant stakeholders.
The Board is the main point of the governance system to the Company. The board is ultimately responsible for the performance of the Company.
Board members is expected to act professionally upholding integrity value to their responsibilities and fiduciary duties and responsibilities.
For achieving a high level of good governance, every board members are committed to this ongoing responsibilities.
The Board Charter shall constitute, and form, an integral part of each Director's duties and responsibilities.
Director Code of Ethics and Conduct
The Directors' Code of Ethics and Conduct shall serve as formal commitment for the Board of Directors ("Board" or "Board members") of EDM ("the Company") to conduct themselves in an honest, fair, diligent and ethical manner.
<! ========= Cool Timeline Free 2.4.5 =========>
Timeline
– Asia Pacific Super Health Brand
– HWT Asia Excellence Entrepreneur Federation: 21st Century The Prestigious Company Award
– Asia Pacific Beauty, Slimming & Hair Trusted Brand
– Asia Honesty Product Award
– Asia Honesty Enterprise Award
– Asia Entrepreneur Alliance Super Excellent Brand
– Top 100 Most Influential Young Entrepreneur
– GNS Top Ten Outstanding Figure
– GNS Asia Best Halal Award
– JCI Ten Outstanding Young Malaysians Award
– SME 100 Awards Fast Moving Companies
– SME & Entrepreneur Business Award: Diversified Business Solution
– SME & Entrepreneur Business Award: Dynamic Industry Lead
– Malaysia Top 50 Young Chinese Entrepreneur
– Global Business Leadership Award
– Global Branding Awards (China)
– Nan Yang Golden Eagle Award
– Sin Chew Business Excellence Award
– International Islamic Lea Award
– Global Business leadership Awards
– SME Business Platinum Award Stock Quotes
EDM: SGD 0.34
% Change:
Day's Range: SGD 0.34
52 Weeks' Range: SGD 0.34 Updated: 18 March 2022
Latest Financial Results
FY Result Ended 31 December 2020
MYR '000
Revenue – 5,949